I was able to do a nail polish swap with the lovely
'Chelle
from
Cosmetic Cupcake
. I had a pleasure getting to know her through our love for nail polish and blogging. She is such a sweet gal with so much talent in nail art. I was really fortunate to be able to do a swap with her because I knew she was already doing so many other swaps with fellow bloggers. So, Thanks to 'Chelle for swapping with me! I really appreciate it! :)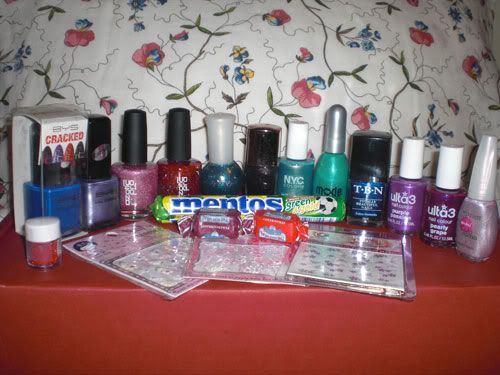 Here are all the goodies she sent me! I was so excited to receive so many Aussie polishes that I'm not able to purchase in the States here.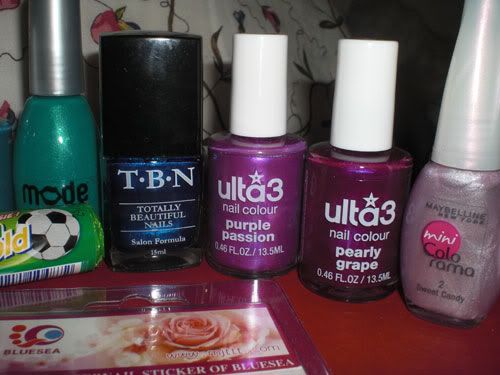 I've actually been wanting to try Ulta3 ever since I saw it featured on
'Chelle's
blog. She sent me purple colors, one of my favorites!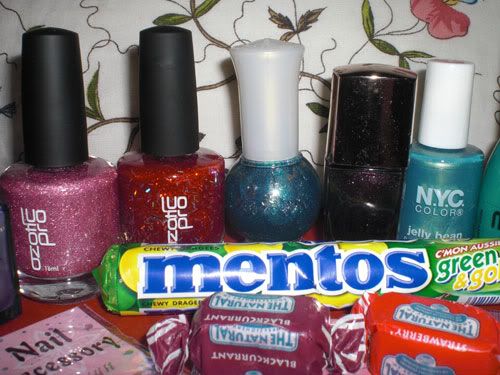 I was also able to receive wonderful selection of greens and glitters!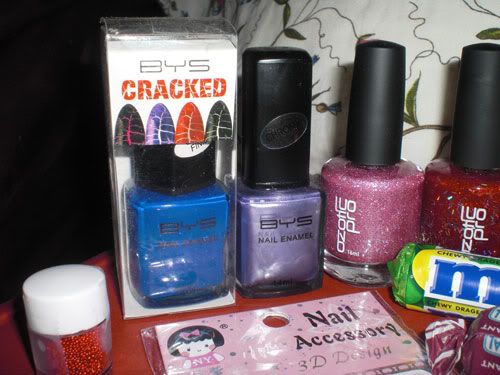 I was so excited when she sent me a bottle of BYS cracked polish because I've been wanting to try it ever since I saw her post about it! Now I have a bottle of my own. :)
She also sent me a wonderful selection of yummy candies and cute nail stickers!
Although I wasn't able to make a comment on each bottle of polish featured here, just know I love them all! Such wonderful colors which are now part of my nail polish collection. :)
Thank you so much
'Chelle
for your wonderful package and for swapping with me! It was a lot of fun.